Hello!
The holidays are over, New Year's Day is behind us and it's time to usher in the new year with a fun project to celebrate my good cyber friend Heather Hudson's brand spankin' new challenge blog,
My Artistic Adventures Challenges
(full description
here
). It's all vintage all the time at her blog
My Artistic Adventures
and she creates the most amazing projects! I am continually inspired by her delightfully clever creations, and I know you will be too! I was honored to be asked to be a guest designer for her very first challenge and jumped at the opportunity to work with her collage images which can be found in her Etsy shop
here
.
This is a Tussie Mussie, a darling little paper cone that was used in Victorian times to hold a small nosegay but which nowadays can be used to hold any number of treasures. I've used the
Romantic Roses template
in Heather's Etsy shop as the base, and then I've decorated it with images from several of her other collage sheets (all will be listed and linked below). These colors, the softs pinks and greens, are the colors that make my heart happy, and it was a dream working on this project.
The small flowers were pink and white but were a bit too bright, so I lightly painted them with a bit of wheat colored shimmer paint to tone them down and warm them up a bit. I added multi-loop bows behind roses on opposing sides made from the same ribbon as the hanger (tucked inside).
See the little heart at the bottom? Yep, more of Heather's vintage Valentine goodness. What's even more fun is that they open up!
Here's one closed. I added dimensional foam adhesive to pop the image up from the base a bit.
And here it is opened up. Heather offers little Valentine conversation hearts that will fit inside, but I decided to add my own personal greetings this time.
Here's another one...
And still another one. Hey, it was 2013 when I made it. <smile> I painted the insides of all little heart folders with pink shimmer paint as the white paper was a bit too bright.
By the way, I took a technique from Heather's playbook and added vintage green glass glitter to the leaf ribbon that twines around the tussie mussie. It adds a nice additional layer of sparkle, and you can never have too much sparkle. At least not in my book.
I hope you've liked my little tussie mussie and are inspired to join me on Heather's challenge! Full details can be found
here
! And there's even a lovely new badge to display on your blog! The HTML code can be found on Heather's blog!
Happy crafting!
Images used: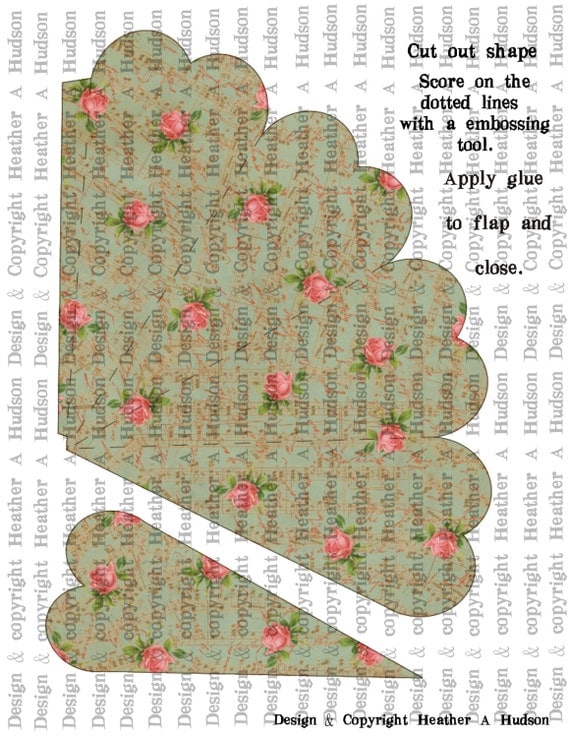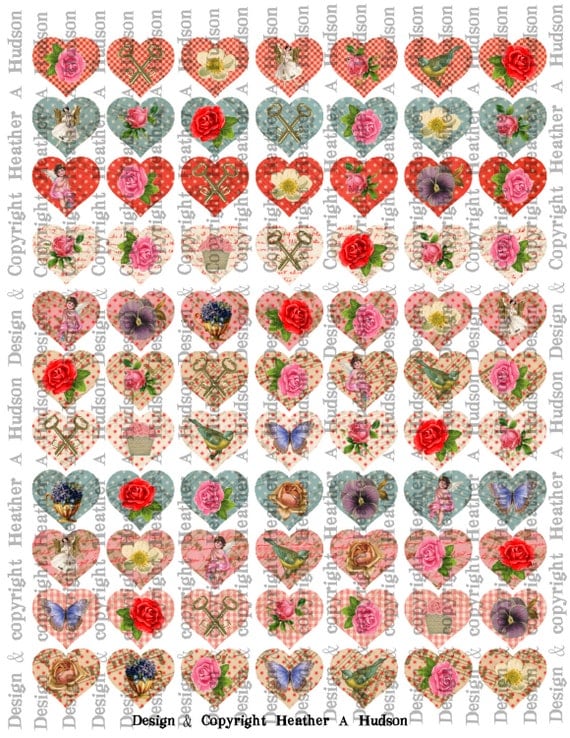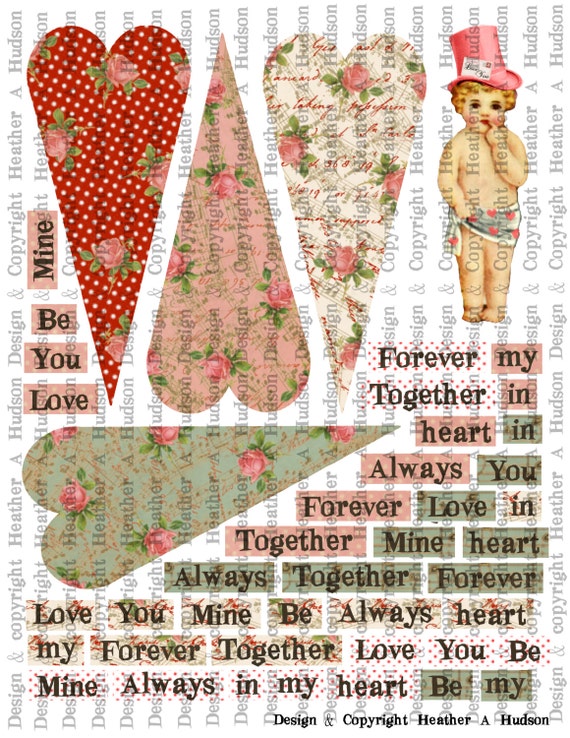 Challenges entered:
Really Reasonable Ribbon #86
- Pink and Ribbon
Simon Says Wednesday Challenge
- Something New (new digi papers, guest designer for Heather Hudson's new challenge blog)
Pile It On #48
- P is for... (pink, posies)
Frilly and Funkie
- New Year's Resolution (to make more altered art and 3-D pieces, fewer cards)